Living Room is also called a hall or sitting room. It is a room in residential house or apartment for relaxing and socializing. Such room is also called the front room when it is near the main entrance at the front of the house, it is also referred to as drawing room.
Flooring :-
---
White Vitrified Tiles is used as Living room Flooring. It is glossy with durability and is the best quality tiles with the thickness of 16mm and width.
LIGHTS :-
---
CEILING LIGHTS:- There are 8 Syska Lights on the ceiling. Standard Recessed Lighting are used.

1 CHANDELIER ON CEILING.
1SAMSUNG 1.5 TON 4 STAR INVERTER SPLIT A.C.
FURNITURE :-
---
SOFA :-.
---
L-SHAPED SOFA is used. The fabric on the sofa is of Light color. the legs of sofa are of stainless steel.
T.V UNIT :-
---
5 Feet Long T.V Unit is made up of seamless plywood.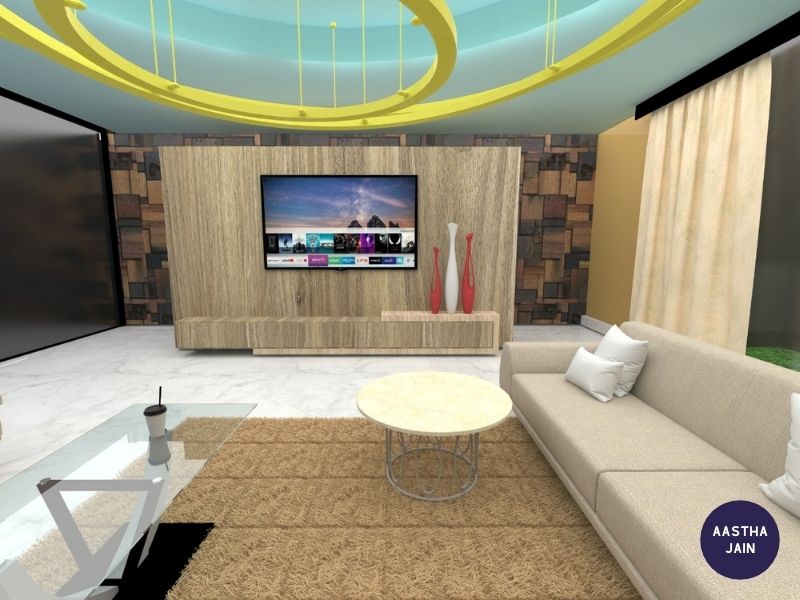 TABLE :-
---
2 Tables are there 1 TABLE HAS GLASS ON ITS TOP and OTHER TABLE HAS MARBLE ON ITS TOP. And the legs of both the tables are stainless steel and is beautifully carved.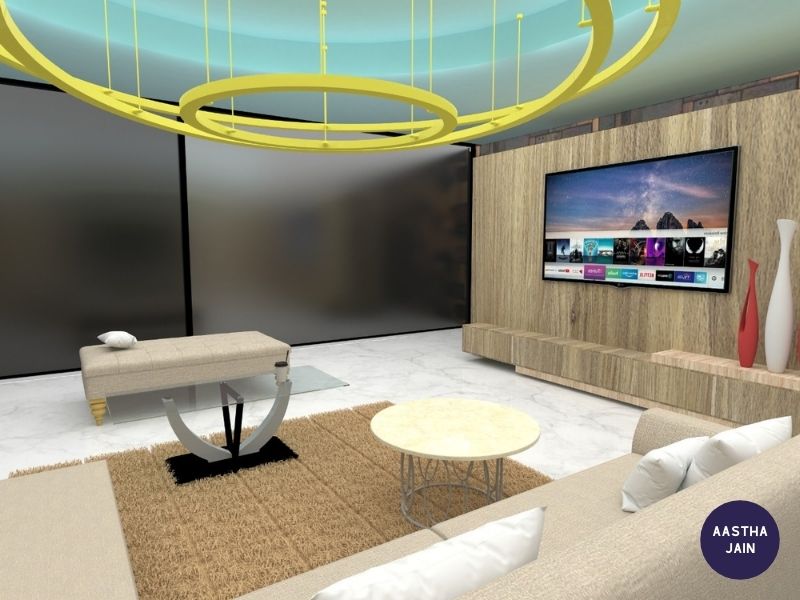 COUCH :-
---
There is one wooden couch with bright color with match according to the sofa.
TELEVISION :-
---
Samsung 55 Inches smart L.E.D Screen. (BLACK COLOR) Model- 2020.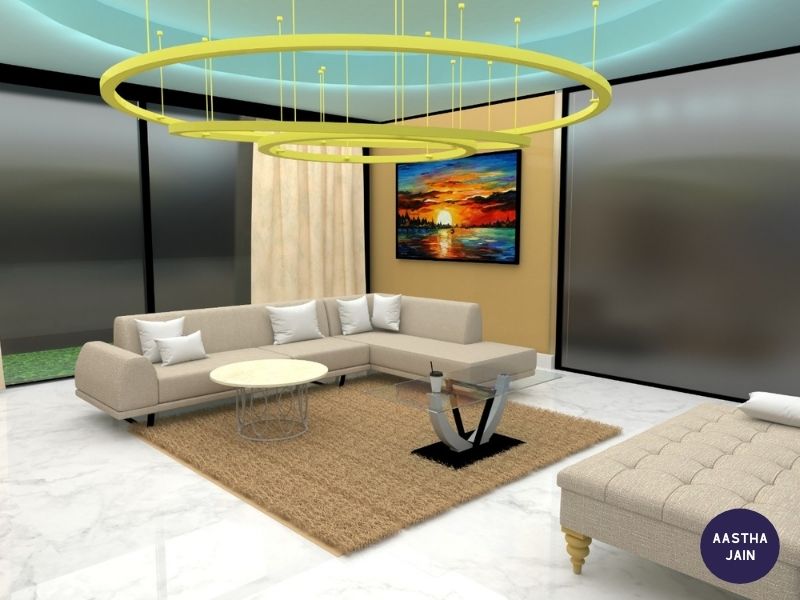 DOORS:-
---
7 Feet long Sliding Doors are ud=sed with stainless Steel Handles. Doors are in the Living Room.
WALLS:-
---
4.5" Thick brick wall is made and is covered with mortar, pop and paint. Different walls are covered with different materials as below :-
WALL AT THE BACK OF THE T.V UNIT :- The Back wall of teh T.V Unit is 10′ Long and 10′ High. Square wood Wall Texture is done on the wall.
2 walls are of sliding glass door.
Other wall is also of glass and has glass door for the entrance of the balcony.