Luxirious bathroom is referred to as PRIVATE BATHROOM adjoining a master bedroom. Plumbing fixtures contains in master bathroom are bathtub or shower, toilet and sink. Master bathroom may have an in built music system or installed branded fixtures and fittings as per client requirements. 
Flooring :-
---
Calacatta white marble is used as bathroom flooring. It is matt flooring with durability and is the best quality marble with the thickness of 16mm and width 7feet long.
LIGHTS :-
---
CEILING LIGHTS:- There are 8 Syska Lights on the ceiling. Standard Recessed Lighting are used.

MIRROR LIGHTS:- There are L.E.D Strips lights on both the mirrors. NUCLEO WATERPROOF WHITE STRIP lights are used.
FURNITURE :-
---
SHOWER CUBICLE:-.
---
Multi system shower cubicle is used with QUADRANT-D SHAPED. Shower cubicle is from "OYSTER BATHS."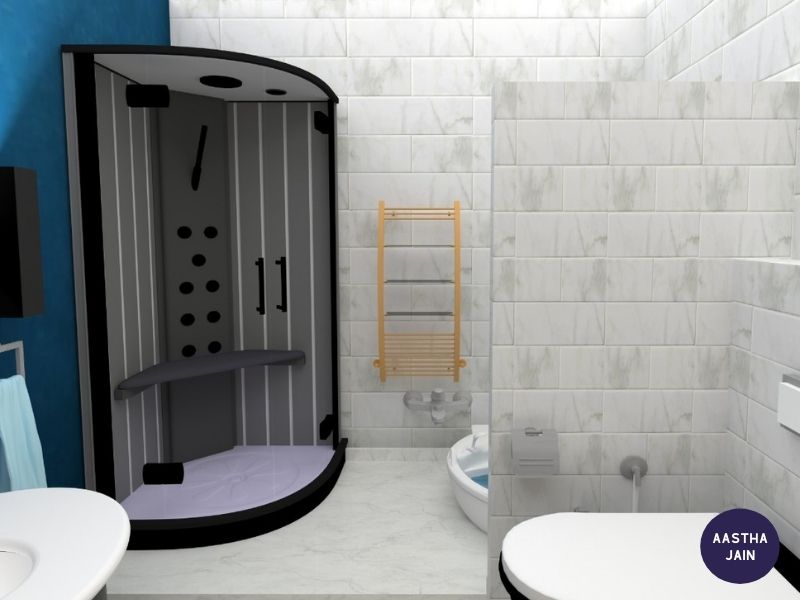 BATHTUB:-
---
WHIRLPOOL BATHTUB are the perfect compliment for the ulimate relaxation in bathing. Bathtub is of LUCITE CAST ACRYLIC with glossy finish. It is double seater bathtub.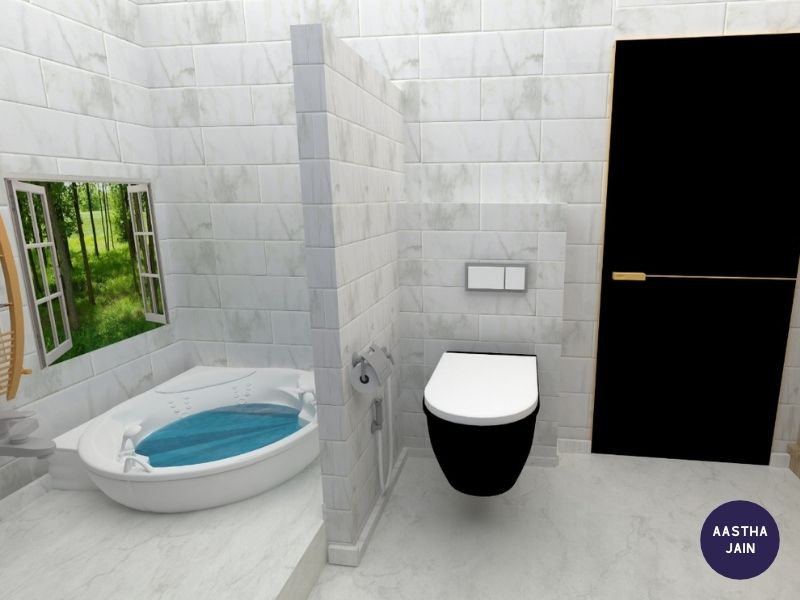 WARDROBE:-
---
7 Feet long wardrobe is used with OAK WOOD.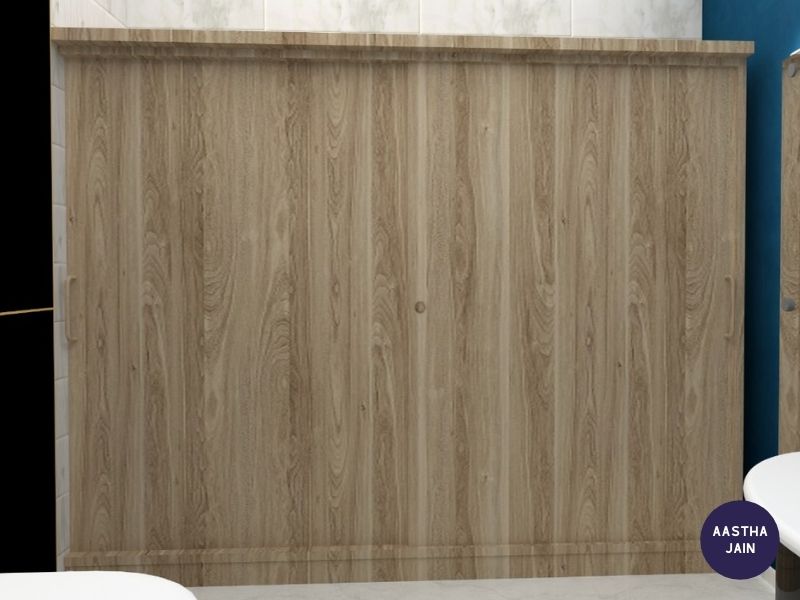 WATER CLOSET:-
---
WALL MOUNTED Water closet is used with SOMANY BRAND. CERAMIC MATERIAL is used on toilet seat with ELONGATED SHAPE.
WASH BASIN:-
---
Designer wash basin is used with glossy finish with CERA BRAND.
MIRRORS:-
---
CIRCULAR MIRROR:- SEVEN HORSES Steel glass wall mirror with 18″x18″ is used.
RECTANGULAR MIRROR:- SEVEN HORSES Steel glass mirror with 6'x2′ is used.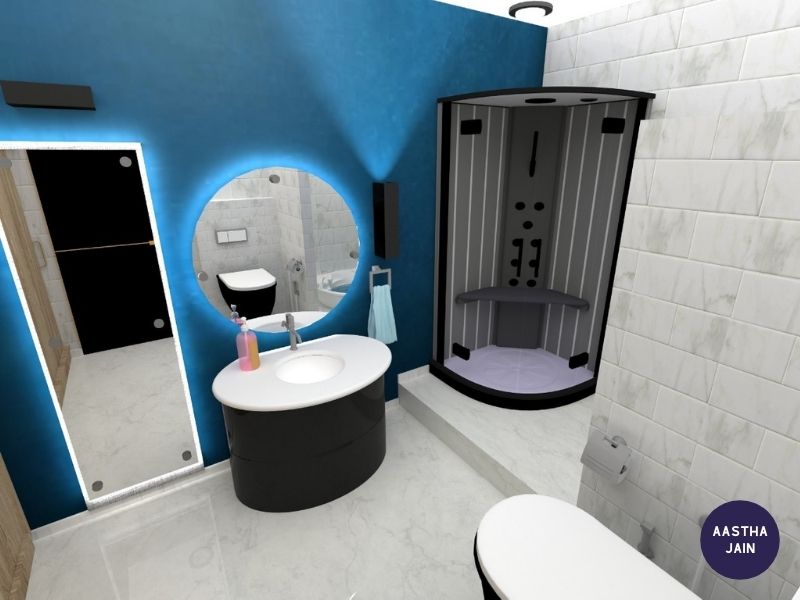 DOORS:-
---
7 Feet long door with BLACK WATERPROOF OAK WOOD is used with stainless stell handles.
WALLS:-
---
4.5" Thick brick wall is made and is covered with mortar, pop and tiles with height of 10 feet long. Tiles used on walls are white Ceramic Tiles with 4″x12″. and onw wall is covered with BLUE PAINT. One wall of height 6 feet is build to separate bathing area from water closet with the size 3′. 9″ thick brick wall is also build for the installation of water closet system.