Managing Director's Cabin is the place which is the most loyal, private, confident, formal too, Design idea of M.D Cabin should be planned to serve needs of formal, informal and M.D'S personal needs. There should be proper furniture placement, perfect illuminations, right amount of air circulations, required storage space, and needed working space.
Flooring :-
---
MAPLE GREY WOODEN FLOORING 7′ Wide is used.
LIGHTS :-
---
CEILING LIGHTS:- There are 8 Syska Lights on the ceiling. Standard Recessed Lighting are used.

1SAMSUNG 1.5 TON 4 STAR INVERTER SPLIT A.C.
FURNITURE :-
---
ONE ROUND WOODEN TABLE :-.
---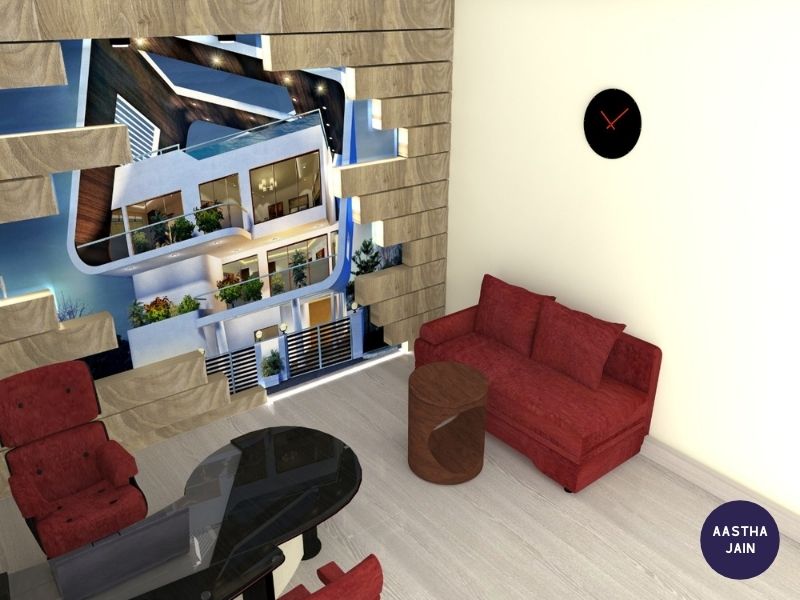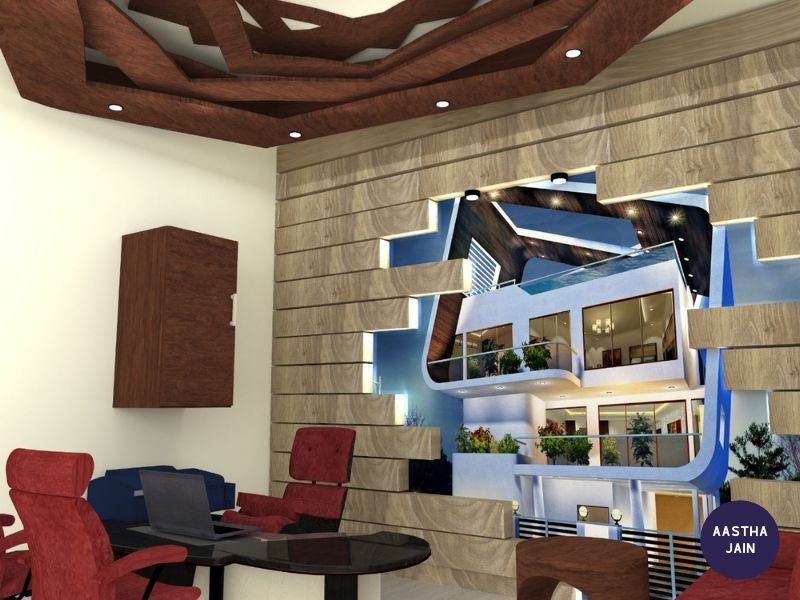 COUCH :-
---
There is one couch with bright color that match according to the chairs in the room.
AIR CONDITIONER :-
---
1 Samsung 1.5 Ton 4 Star Inverter Split A.C.
STORAGE UNIT :-
---
The Storage Unit is 4′ Long and 2′ Wide made up of Wooden Seamless Ply.
WALLS:-
---
4.5" Thick brick wall is made and is covered with mortar, pop and paint. Different walls are covered with different materials as below :-
WALL AT THE BACK OF M.D'S DESK :- The wall at the back of the desk is 10′ wide and 10′ long and is covered with different sizes of wooden strips and are making some pattern. The wood which is used is Brown Oak Wood.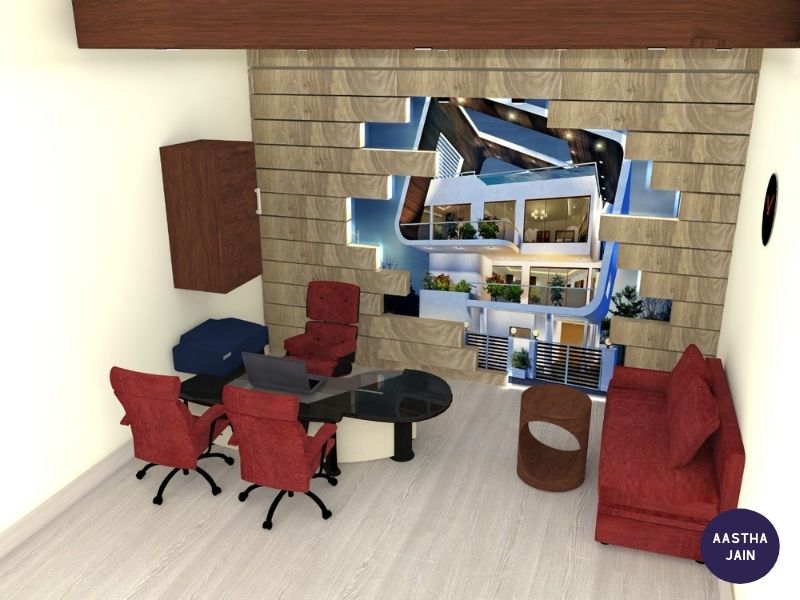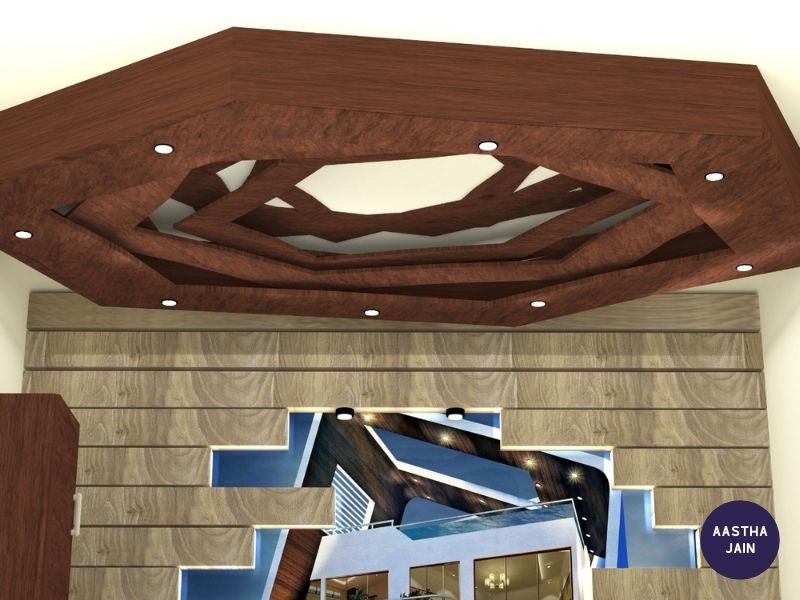 FALSE CELING :-
---
The False Ceiling which is installed here is Gypsum Board False Ceiling with the size of 10′ x 7′. On Gypsum Board their is Wooden False Celing. 6 Different arrangements of seamless plywood is installed in this Wooden False Ceiling.