Master Bedroom is referred to as Largest room in a house or a flat. Lighting fixtures contains in Master Bedroom are Ceiling Lights, 2 table Lamps, 1 A.C, 1 Chandelier.
Flooring :-
---
Calacatta Gold Marble is used as Bedroom Flooring. It is glossy with durability and is the best quality marble with the thickness of 16mm and width 7 feet long.
LIGHTS :-
---
CEILING LIGHTS:- There are 8 Syska Lights on the ceiling. Standard Recessed Lighting are used.

2 Lamps on side table of bed.

1 Chandelier on ceiling..

1 Samsung 1.5 ton 4 star inverter split A.C.
FURNITURE :-
---
BED:-.
---
King Size Bed of size 6'X6′ with brown oak wood with sleepless memory foam mattress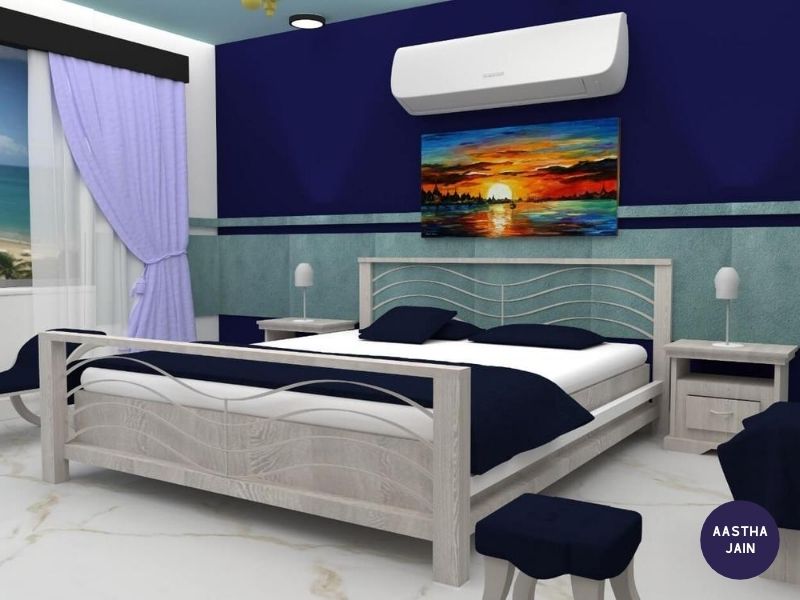 SIDE COUCH:-
---
Side Couch is also made of white oak polished wood with sleepwell foam memory mattress.
WARDROBE:-
---
6 Feet long wardrobe made of seamless plywood. Open wardrobe with sliding Glass Doors.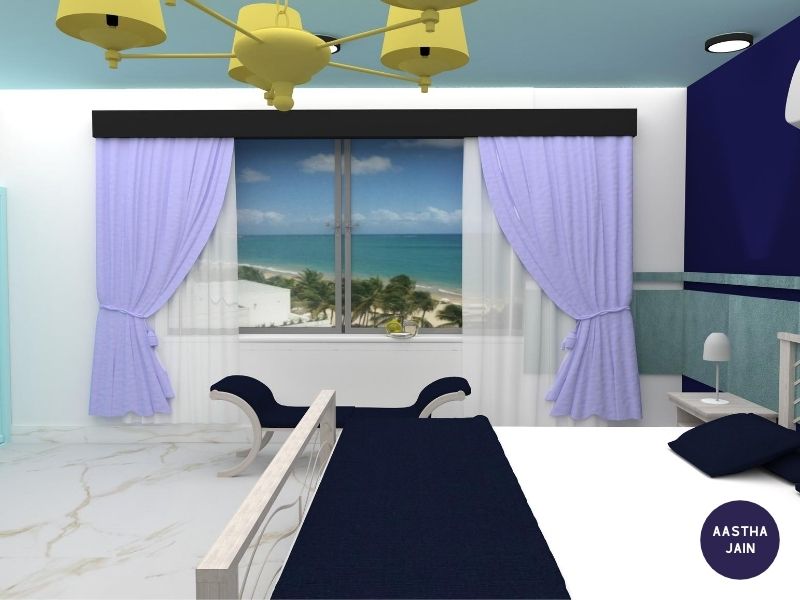 SIDE TABLE:-
---
2 Side tables made of brown oak wood. And the wood is polished too.
DRESSING TABLE:-
---
1 Dressing table of brown oak wood contains storage for all the cosmetics.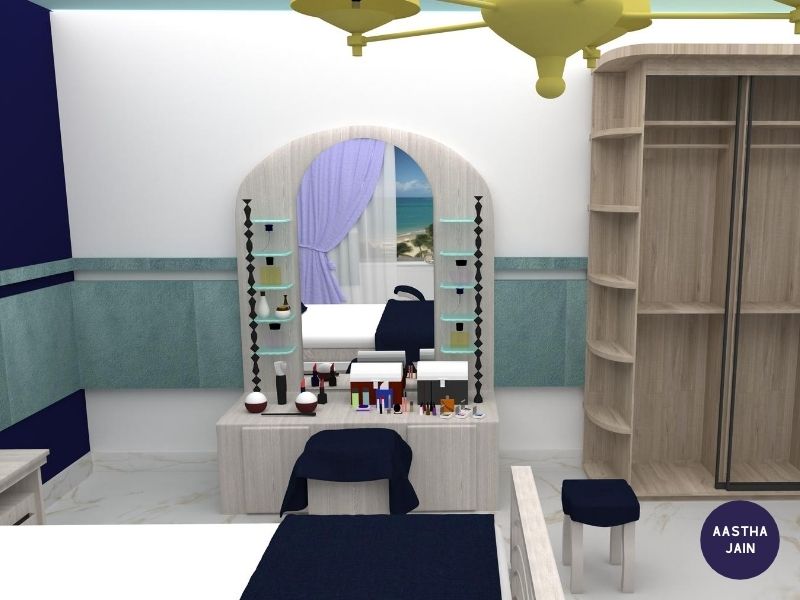 DOORS:-
---
7' long with Blue Glass Door is used with stainless steel handles.
TELEVISION:-
---
Samsung 55 inches smart L.E.D screen. (Black Color) Model – 2020.
STOOLS:-
---
There are 2 wooden stools in the room.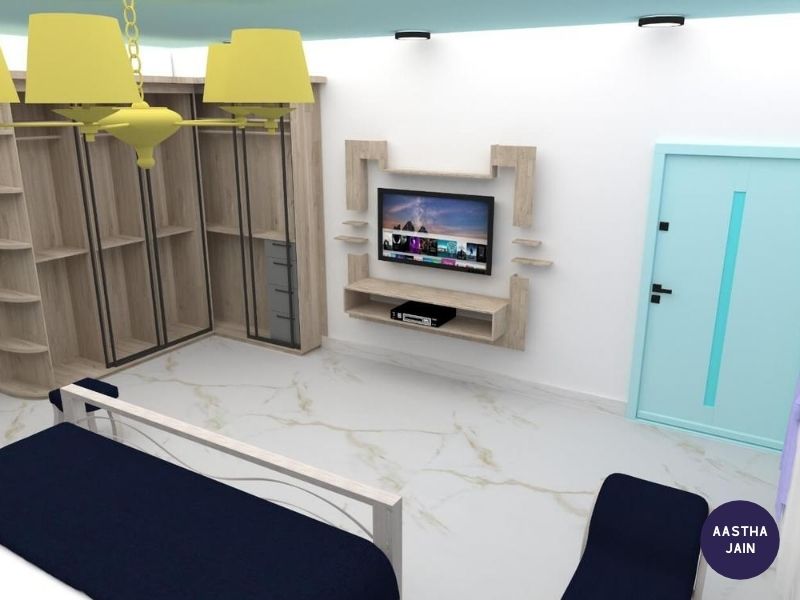 WALLS:-
---
4.5" Thick brick wall is made and is covered with mortar, pop and paint. Different walls are covered with different materials as below:-
Wall at the back of the bed :- The back wall of the bed is 10′ long and 10′ high. It is covered with blue paint.


---

There is 2'6″ long blue fabric strip on 2 walls. 1 at the back of the bed and other at the back of thee dressing area.