A Kitchen means an area within a structure that is used or designeed to be used for the preparation or cooking of food and that contains more than one sink, stove, oven, and refrigerator in the same room.
Gallery Kitchen
---
A Gallery Kitchen is a long, narrow kitchen that has base cabinets, or other servies located on one or both sides of a central walkway.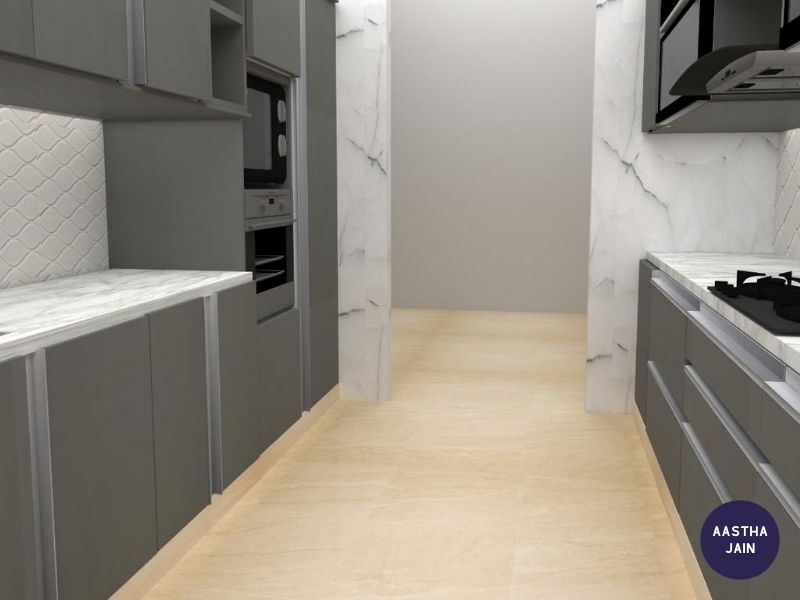 Flooring :-
---
Beige vitrified tiles are used as kitchen flooring. It is gloosy with durability and is the best quality tiles with the thickness of 16mm.
LIGHTS :-
---
CEILING LIGHTS:- There are 8 Syska Lights on the ceiling. Standard Recessed Lighting are used.
FURNITURE :-
---
CHIMNEY:-.
---
The Sunflame kitchen chimney is installed in the kitchen.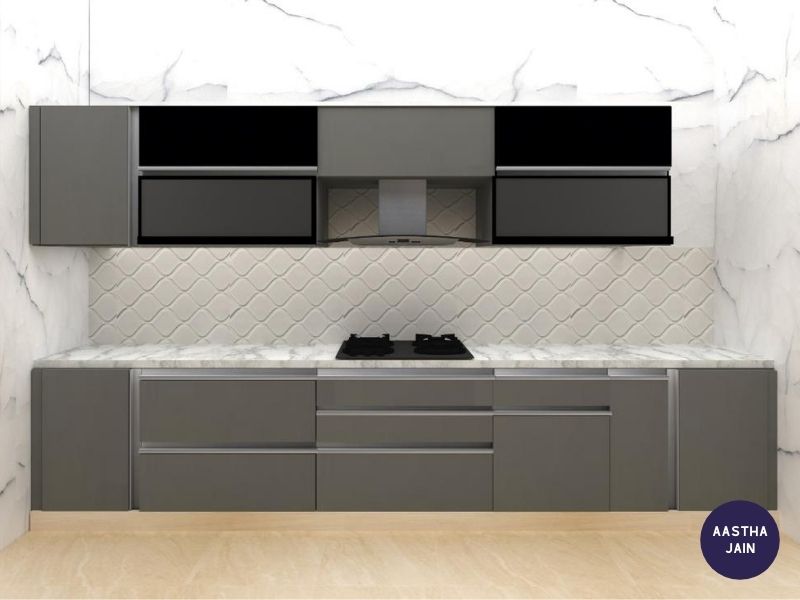 DADO TILES:-
---
Dado Tiles are 1'9″ High and are white vitrified tiles that gives Glossy look..
KITCHEN SINK:-
---
Double bowl sink are installed in this kitchen.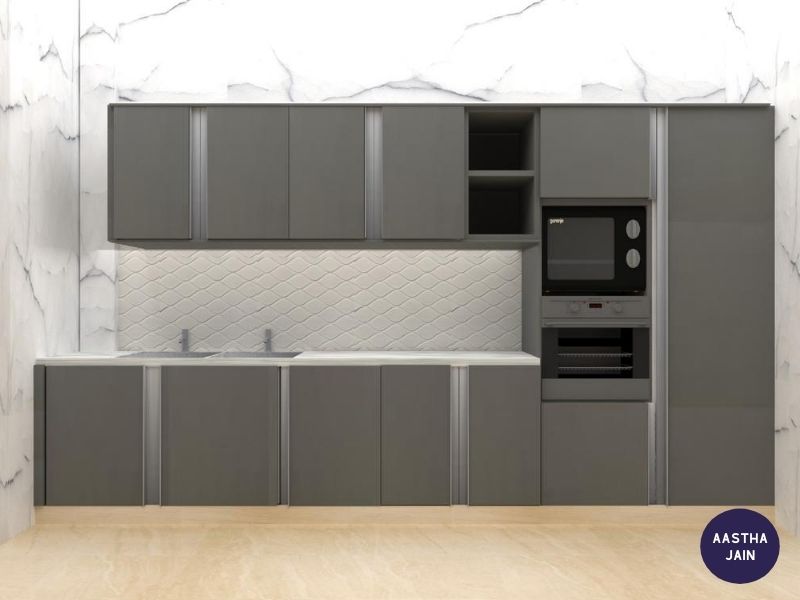 SLAB:-
---
The Kitchen Slab is 2″ Thick. The White Granite is installed on the Slab.
KITCHEN CABINET:-
---
Polyex PVC Kitchen Cabinets are installed in the Kitchen. Their appearances are modern and features are Waterproof and Fire Retardant.
WALLS:-
---
4.5" Thick brick wall is made and is covered with mortar, pop and paint. All the walls are covered with vitrified Tiles. that gives gloss looks.