It's the last year of College Life (2018-19), everybody is anxious and excited.
Anxious because of the placements and excited because of the money they are going to earn after getting placed.
I am neither excited nor anxious and that's me most of the time, emotionless from outside (working on it). But there is a reason why I didn't feel anything at that time.
Because I was confident that I will easily secure a job as I had scored brilliant marks in 12th, OK grades in college and I also cleared 2 Actuarial Science Papers (a course which most haven't even heard of) so there was no point of me not getting a job.
And indifferent because I never felt like a job is meant for me.
First Rejection in College Life
The first company comes around in October or November, it is EY and the job is for a non-technical person, clearly suitable for me (according to me).
The list for eligible candidates comes out and my name isn't there.
Did I lose hope?
Of course not, I was super confident.
No One Will Fail
After this, in December we have our 7th-semester exams. Since it is last year and there was a saying in our college "Ki last year me koi fail nhi hota, sbko pass kar dete hai!"
I took this line very seriously and stopped taking my exams too seriously. And "by the grace of the God", exams also come out to be tougher than usual.
I mean if one answer is not known to three people around you then it's tough, but if 3-4 answers are not known to three people sitting around you then it's tougher.
So, the semester exams got over and everybody is praying just for passing marks so that it doesn't affect their placements. Even the toppers are praying for passing marks that's how hard the exams were.
Everybody is quite afraid that if they fail, they will lose the job or won't be able to sit in one.
I, on the other side, wasn't afraid, because I knew I will not fail, I haven't failed in any exam since my childhood. Though I have cleared exams just on the borderline I never required grace marks for it. So I was confident.
Last Year/ Semester of College Life
Somehow the exam results get delayed, and we enter the 8th and last semester of our college. When most of us will get placed. Companies started coming, and I cleared almost every company's written exam. Reached the interview stage in all of them (3 or 4). Then, I sat for an interview and gave it with utmost honesty and got rejected by all of them.
Did I lose Hope?
Of Couse not, confidence. If I didn't secure, I'll easily secure a job off-campus.
Since last year of college life, there is not much burden of studies and I wasn't going to college either so I thought of learning something and trying to build something of my own.
Adding a New Skill to My Resume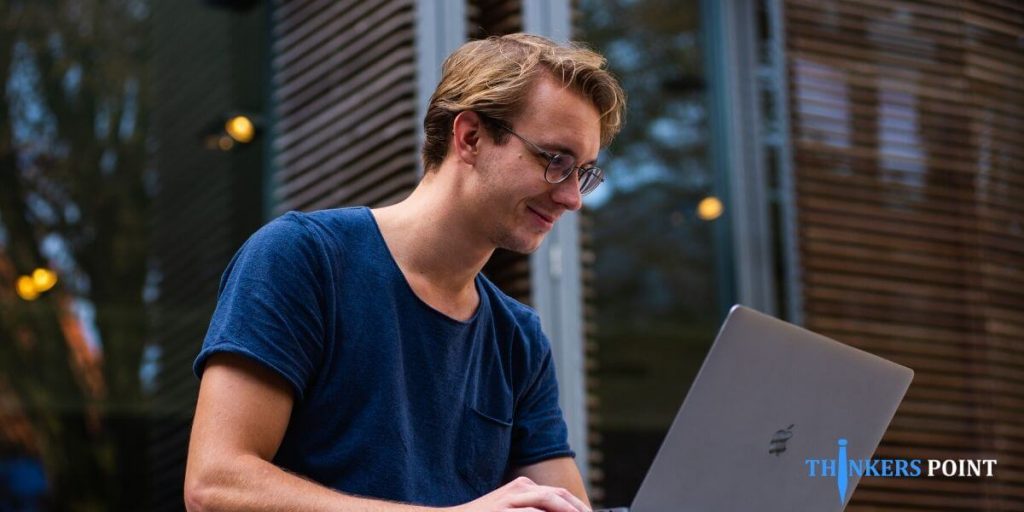 That's when I was introduced to Digital Marketing, the money a blog can make you, affiliate marketing commissions, personal branding, etc.
So me along with my friends, decide to start an educational blog, that will enable students to make a wiser career choice rather than pursuing MBA and engineering all the time by the name asatoc.com (which is now about entrepreneurship, entrepreneurs journey and artists and I am running it alone. DO CHECK IT OUT)
We started it around Feb 2019, so now, on my resume, I have Digital Marketing, Actuarial Science, Internship from Doordarshan, etc. This boosted my confidence even more.
I was thinking in my mind "Ki itne skills hone ke baad bhi nhi liya to, it's company loss not mine"
It's February and according to me, all the good companies are gone. And I won't get placed on campus so I try my luck off-campus.
I started applying in all the jobs related to Digital Marketing, Btech and Actuarial Science on Naukri.com and similar sites, but no response.
Selection
Then after a few days, the savior of most of the students, the mass recruiter comes.
And, you guessed it right, I got placed in it even though my interview was pathetic.
I told everyone around me, my friends, my family, they were really happy for me. Finally, the hand which always open to take will now give something back.
But just after a few days the results of the 7th semester comes, the thing which never happened to me since my childhood happened.
I failed in one of the exams. That too with a 1 mark margin for grace.
Now, my family is afraid that I'll lose the job.
But Did I lose Hope?
Of course, Not, I was confident, that in rechecking I'll pass.
I'll continue from here in my next blog. Till then "Be Confident"