About the Book
Book Title – Shiva Sutras
Author – Swami Sukhabodhananda
Rating – 4/5
Accidental yet spiritual books are the deadliest combination you'll ever have. 'Shiva Sutras' by Swami Sukhabodhananda is one of that pick in my list. Initially, I thought it to be some boring Indian Mythology. Once started I realized it's a mixture of modern insights derived from the past world.
The most interesting thing about this book is Swami Sukhabodhananda didn't just write for the sake of saying. He mentions all the techniques that can help you to enhance your effectiveness all this while.
My favourite snippet from the book is when Swami Sukhabodhananda says, that tiger has six important qualities. which help him to catch its prey. If we blend our goals with these qualities, our path to success will be much easier.
Six Qualities in Shiva Sutras
Vision
Power
Commitment
Speed
Strategy
Skill
The reality in Shiva Sutras
Shiva Sutras explains that there is an 'outside reality' and an 'inside reality' of one's mind. There is also another dimension called 'spiritual reality'. To harmonize all of them is a great awakening.
Ordinary being love one's own 'psychodramas' of justification, proving one's point of view, blaming and being helpless. This leads one to a state of inner poverty. To free oneself from these lower states of poverty and see them as 'errors in one's thinking.' This is part of being effective and experiencing inner prosperity.
Shiva Sutras is effective in a way that it tells you about different techniques to work upon yourself. Still, a part of the reader was looking for some continuous thread of the story.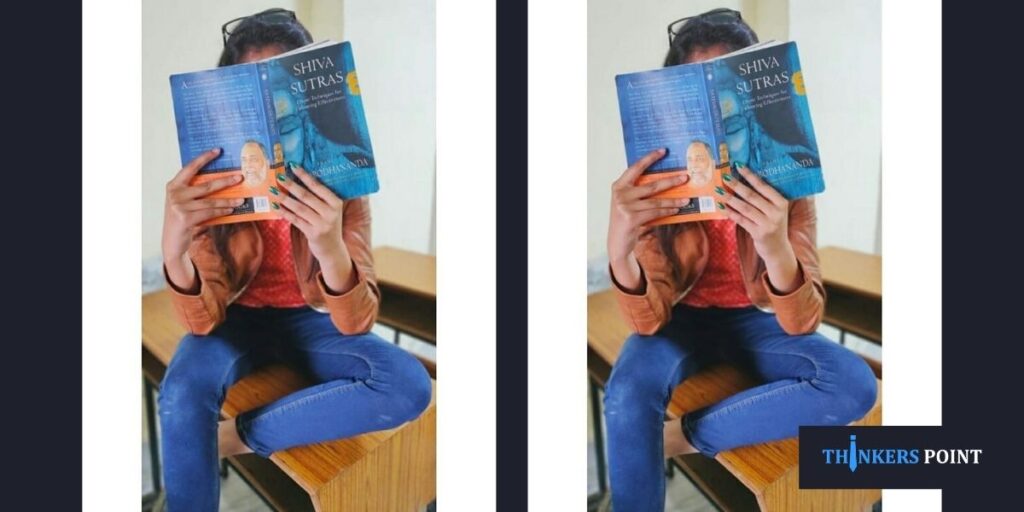 In the end, all I want to say is that this book is worth your time. The tremendous amount of knowledge it holds within will transform your life. Do read it.
Do check our other reviews