About the book
Book Title: Life is what you make it
Author: Preeti Shenoy
Genre: Biography
Rating: 3.8/5
Life is What you Make it Book Review
Life is what you make it is a novel by Preeti Shenoy, who is an Indian author. She has been nominated for the "Forbes list" of the 100 most celebrities in India since 2003. She proudly received the Indian of the year award from the brand academy. Received the Business Excellence award presented by the New Delhi management institute. She has written in the genre fiction and non-fiction.
According to "Cosmopolitan", she is one of India's most popular authors. Adding onto her list of pride, she is the only woman in India's highest-selling league.
About The Book
Life is what you make it is set in Kerala in the 1980s. the story revolves around protagonist Ankita who is in her 20s. Her past haunts her. The story begins with schooling in a town where she gets into a relationship with Abhi and Vaibhav. Ankita gets into B-school and starts working hard, becoming very competitive in nature.
At college, she gets close to other guys and starts gaining feelings for them, mean-while her parents come across her love letters from Abhi and Vaibhav. They decided to burn those letters in front of Ankita and gave her a last warning. This incident proves to become a life changer for her and due to this she gets very disturbed and gets affected by Bipolar disorder.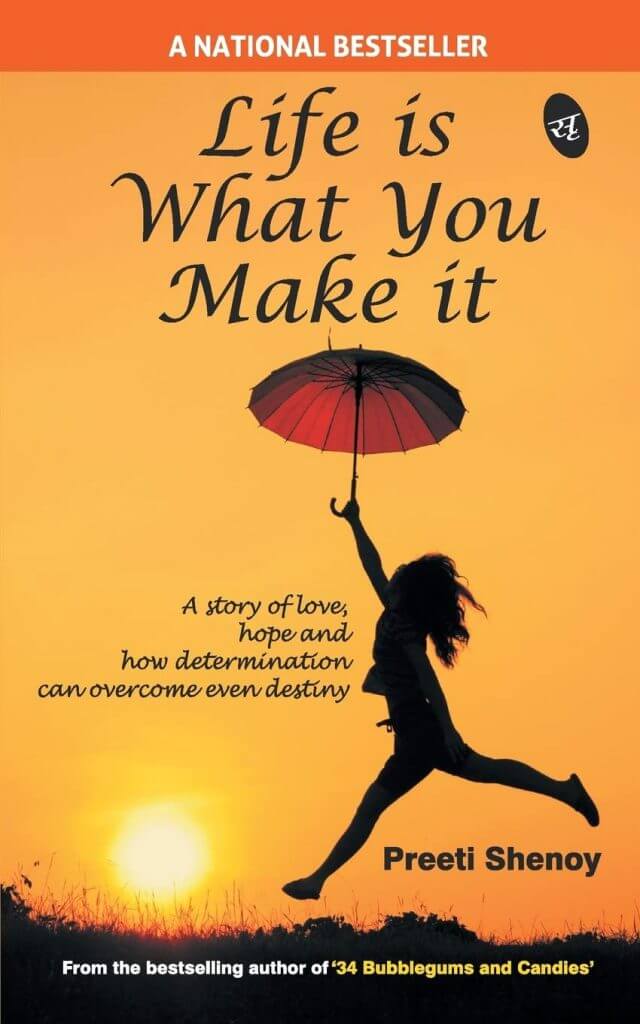 This story is the ultimate saga of How she handles the situation and with determination, she overcomes all the challenges to make her life the way she wants.
To all those who are shattered and do not know the way out from your problems do read this amazing novel. It will guide you and will motivate you. If Ankita can, you too can.
After reading As a Life is What you Make it book review you must be wanting to read other book reviews and do comment on your favorite part of the book:
Read More Book Reviews: