Carry Minati, BB ki vines and technical guruji What do all these names have in common? They all are YouTube celebrities. And of course, if we are taking the name of Carry Minati how can we forget the recent clash between YouTuber Carry minati and Tiktoker Amir Siddiqui.
After watching their video, for once you all must have thought of making your own video, now that is called influence.
Well! If you are not aware then you can make your own YouTube video at absolutely no cost! And if you are a business person then you will find youtube marketing as a great opportunity to endorse your brand on such a social media platform (Learn Social media Marketing hacks for 2020) where engagement is too high and that too on a low budget.
With over 2 billion monthly active users on the platform, and support from Google search engine, YouTube videos show up early on Google's search result, thus making YouTube the second most used search engine after Google.
If you are a business person who's yet to start on YouTube or starting fresh on YouTube, you really should read ahead in order to utilise YouTube marketing.
What is YouTube Marketing?
YouTube marketing is an essential strategy to take advantage of the web's massive shift toward videos. The goal of YouTube marketing should be to send users to other social media platforms, to your site (Make it easy by adding link of your website) or both. Currently 300 YouTube videos are uploaded every minute which only validate the fact that the video marketing is a growing trend, as the number say it all.

Ways through which you can make money from YouTube
1. Generate Leads
It's incredible to get a greater number of views but you need to convert these views into leads. For generating leads, you need to work on CTA, a clickable call to action doesn't require the user to scroll and find the link, it's directly Infront of them.
2. AdSense
AdSense is one of the best monetization strategies for any YouTube video. CPM varies on the other factors like the niche of the video and the county of the video but on average, you must have 10,000 views on your videos before you apply for monetizing. According to the policies, you cannot disclose the earning.
YouTube ad revenue sharing is the highest opted method for earning money on YouTube. For every ad view on your YouTube channel, you will get 55% of the ad revenue, YouTube keeps the other 45%.
3. Affiliate marketing
Affiliate marketing is a way through which an affiliate earns a commission for marketing an individual's or company's product. For tech gadgets review channels the main source of income is affiliated. Commission for Amazon range from 0 to 10% for technology space it revolves around 4%.
4. Sponsored Videos
You must have a library of valuable content that will ensure the potential sponsor would browse through your varieties of content on your channel.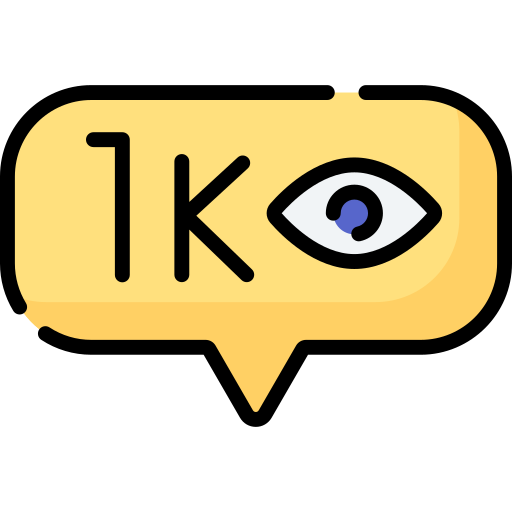 How to Get Video Views?
More views = Higher ranking
Just like Google, where people are looking for information similarly on YouTube people, come to look out for informational or valuable content and sometimes for entertainment.
Before creating any video, you need to first find out the right keyword that you are targeting. YouTube suggest feature will also help you to find your keyword. Focus on quality as user engagement is most important for the YouTube ranking signal.
Attention span is low on YouTube so make sure to keep engaging your YouTube viewers. And for a longer period of engagement on your video, don't be boring, make a list of all good points about your competitors' videos and incorporate them.
Appropriate tags can get your YouTube videos in the suggested videos section which is a kind of promotion from YouTube and right tags give advantage for your video to reach a much broader audience. Your video view in the first 48 hrs matters the most that means you must spread it across all your social media platforms and actively engage with your audience.
Well it's no hidden fact that hitting the hammer when it's hot ….
Right timing can pay you well, post your content when your audience is most active. And remember it varies for different niche and audience too.
Check user experience data in your YouTube analytics. Most key creators of YouTube at the end of their video ask for liking, sharing, commenting, and subscribing to their channel. Because higher the engagement on your YouTube video higher your video will be ranked in trending section, that is like a free promotion provided by YouTube to your video.
YouTube Marketing Tools
1. VidIQ basic
It is a google extension, it gives a top-level view of analytics for all the videos and the best part is it is YouTube verified.
2. Agorapulse
It is a YouTube marketing tool that gives you the potential to go through the stats of your YouTube profile. It also provides separate inboxes to organize the comments, Check brand and product mentions, and spot trolls and nasty comments easily.
Tips: Go to Agorapulse's website to check out their free tools for Twitter marketing, Facebook marketing, and employee advocacy.
Amazing Feature of YouTube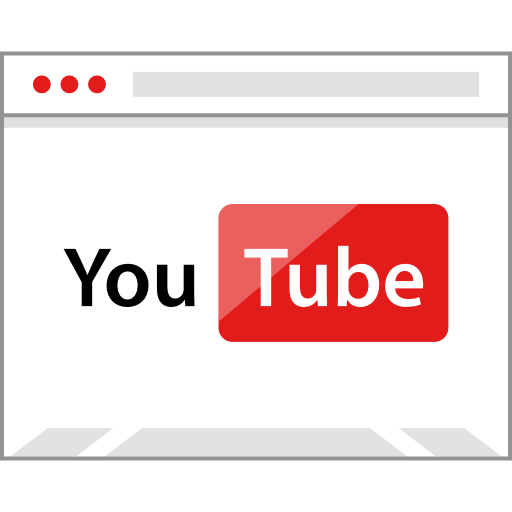 Did you know you could download 500 songs at once? There are several YouTube features. You probably knew a few of them but not all.
To playback a video starting a specific time. All you must do is add &t=13m20s the end of the URL (change the numbers to the time stamp you want to share) and your friends can start watching from the right spot.
You can also pause what you're watching and hit share (locate below the video) >Start at and copy the link and share.
It's easy to make your favorite GIF from YouTube. Type 'GIF' before 'YouTube' in the URL. That redirects you to www.gifs.com, where you can select start and end time for your gif from the desired video and it will turn into a GIF.
Keyboard Shortcut: You can also use J and L keys to rewind or fast-forward a YouTube video 10 seconds. Also > and < speed up and down the video playback rate.
If you're a YouTube Premium member you can save any YouTube video on your phone to watch it offline just by clicking the Download option. The video will be displayed in the library tab.
5 Tips for Getting First 1000 Subscribers
Post useful content consistently
Name your videos strategically
Create a click-worthy custom thumbnail
Use annotations
Most importantly – Be yourself
Most Famous Indian YouTube Channels.
FAQS
Q.1 What is the main purpose of YouTube?
Ans. It is different for different users or viewers. But, one common goal is to share content or any message through videos. You can use YouTube to update people about your products or their features. Some people use YouTube to showcase their talent like, Dance, Music, or cooking.
Q.2 What is YouTube marketing strategy?
Ans. Creative content, reaching the right audience, consistency, and linking your website to YouTube, are four pillars of YouTube marketing. You must treat YouTube differently from other social media platforms as people don't come to socialise on YouTube. They come to seek information, entertainment or to engage on topics like News broadcast.
Q.3 What is video in marketing strategy?
Ans. Video in marketing is a way to promote/market your product, brand, services Videos have transformed from a singular marketing tactic to an entire business strategy for some brands/creators.
Q.4 How to become a YouTube Influencer?
Ans. To be a YouTube influencer you need to focus on something you like and create your niche. Post engaging content regularly. Giveaway is a universal attractive method so you can try providing coupons or anything which is resembling your product or service. Ask a lot of questions that your audience finds interesting and are comfortable to answer in the comment section. You can even try to collaborate with other YouTubers.