Have you ever bought something from someone who is a well-known personality and because you admire that person so much that you purchased the products or services they used? I have done that a lot and you must also be thinking the same. This is an example of a strategy used by businesses and organizations almost everywhere called Influencer Marketing.
What is Influencer Marketing?
Influencer marketing involves leading people who create content to improve product awareness, increase engagement, and take your brand's message to a larger audience. They are already marketing to the kind of audience you need across different platforms which helps you in expanding your online business to your buyers. examples of such platforms are social media, columns, print ads, blogs, and television.
The reason that influencer marketing is more popular than traditional marketing is that traditional marketing does not attract leads and customers now. Influencer marketing uses tactics which makes it work like social proof and word of mouth marketing which are some strategies for successful marketing. The customers find it more trustworthy to buy the products from the people they admire than the other companies.
Types of Influencers
Celebrity influencer
Blog influencer
Micro influencer
Social media influencer
Key opinion leader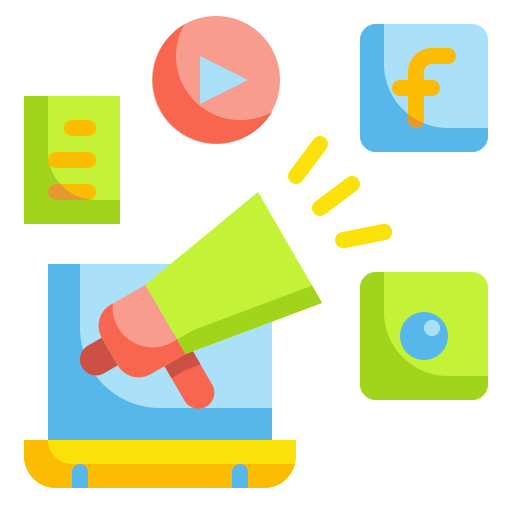 1. Celebrity Influencer
Celebrity influencers are the people who are famous for their large followings and are typically known across many industries. They have the potential to influence your target audience as they are widely recognized.
Having your celebrity influencer promote your products and services even though they don't have fans and followings overlapping with your target audience, is a powerful form of social proof. Since celebrities are well recognized, they successfully reach various kinds of audiences across various platforms.
How you can get started with a Celebrity Influencing?
As we know celebrities are well recognized, you get many ways to work with them. You can start by focussing on blogs, social media, print and online ads, TV commercials.
You may ask the celebrity influencer to promote your products by clicking pictures with them. Tell them why their following would love your services and products. Don't forget to provide coupons and codes. You may even sponsor an event hosted by the celebrity.
2. Blog Influencer
Someone who writes for their established blog is known as a blog influencer. A blog influencer has thousands or even millions of subscribers. The reach they have and the influence they create makes them different from other bloggers.
How you can get started with a Blog Influencing?
For the collaboration with a blog influencer, start with writing guest posts for their blog, get mentioned in one of their posts. Later, you can sponsor a post of your product or services also providing pictures of your products so that they can share.
3. Micro Influencer
They have relatively moderate followings within their niche. Creating relatable content for their customers and communicating with them on various social media platforms regularly makes them have a high engagement rate. The smaller audience allows them to bond with the people through the channel. This makes them the most appropriate ones to work with the organization which is looking to develop personal relationships among their potential customers.
How you can get started with a Micro Influencing?
Choose the micro-influencer you want to work with and then you can have them create the content about your services or maybe for posting their picture with one of your products. Due to the modest size of the number of their followers, they will have the time for engagement with your potential customers and audience.
This way they can interact with your customers by answering questions your audience might have about your products. Micro-influencers can also tell them their experience with your products. This will direct traffic to your platform.
4. Social Media Influencer
Followed by thousands or even millions of people on their social media platform such as Instagram, Twitter, YouTube, Facebook makes them well recognized. They share their content on a wide range of topics such as workouts, beauty, art, fashion, travel, health, and cars.
How you can get started with Social Media Influencing?
First, find a social media influencer who has an established image that works for your products and services and has an audience who are also the members of your potential customers. Then determine on what type of content they will work on and what type of posts they will advertise. You can also ask the influencer to host a giveaway or contest with your products. You can have them share the coupon codes.
5. Key Opinion Leader
If you want to attract followers in a very specialized field then a key opinion leader is the best option. KOL's are experts and have a specialized topic in a certain field. Having such great knowledge on a particular topic, they become trusted contributors in the organization and have an audience who are invested in that particular subject.
How you can get started with a Key Opinion Leader?
Key opinion leaders are present on many channels just like micro and celebrity influencers such as blogs, ads, and social media. Therefore you get many options on deciding how to work with a KOL. You can ask them to review your products or mention them in their column. Also, they may share a post about your product on their Instagram.
How to create Influencer Marketing Strategy?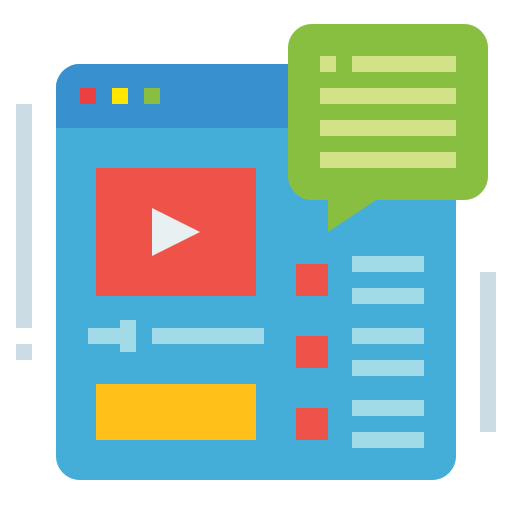 Identify your campaign goals
Determine your campaign audience
Set your budget and then only choose the type of influencer
Choose the influencer from the type and review their work
Build your campaign message for your influencer
Finalize the campaign expectations with your influencer
Reward your influencer
Measure the results
Compare the results with your campaign goals
How Influencer Marketing will bring a change by the end of 2020?
Influencer marketing is an innovative industry that is changing continuously. Influencers and marketers are finding new and better ways daily to reach their audience, increase engagement on their page, and drive traffic to it.
There are ways that influencer marketing will be taking shape in 2020. Make sure to have these in mind as you adapt to make a marketing strategy.
1. Micro-influencers will bring a change.
Micro-influencers will have a greater impact even though they seem like the smallest in the game of influencer marketing. In a recent study conducted, 82% of the people said that they are most likely to follow the recommendations of a micro-influencer. Although they have a smaller following than blog or celebrity influencers. But this smaller engagement helps in increasing engagement and higher trust which will make them more powerful than the celebrities towards the end of 2020.
2. Influencer activities will take place beyond Instagram.
Almost every marketer or influencer states that Instagram is the most important platform for influencer marketing so we won't be seeing that platform fade anytime soon. Instead, in 2020 will be accompanied by another channel those who prioritize video capabilities as Instagram allows only one minute of video. There can be influencer marketing on Tik Tok, Snapchat, and youtube especially if your potential customers learn more towards generation Z.
3. Customers and Employees will become Influencers.
We are well aware of the power of marketing has through your customers, but have you ever thought that how strong your customers can be as influencers?
Customers are the people who are already aware of your products and the brand you own. This makes it easy to transform them into customer influence from customer advocacy.
The same is with the employees. They are the people who have worked with your company, invested their time and creativity into growing your business. They become natural advocates as they have been engaged with the development of your products. By the end of 2020, we are most likely to see both of these as brand influencers.
Conclusion:
Influencer marketing has become one of the most important things for the organizations and the endorsement of their brands. As a social proof and word of mouth are on the rise, it becomes a great method to connect with your followers, increase product awareness, and initiate conversations with your potential customers. By determining the type of influencer best suited for your company and using the influencer marketing strategy, you will improve your reach among the target audience.
So, begin today in developing your business plans by incorporating influencers in your marketing game so that they can assist you in building a new and long-lasting bond with your followers.
Frequently Asked Questions:
Ques-1 Who is a Brand Influencer?
Ans. A brand influencer is a person who has an audience within a particular niche that they engage with regularly. This reason gives them the power to create an impact on their purchasing decisions. The major types of brand influencers include celebrity influencer, micro-influencer, social media influencer, blog influencer, and key opinion leader.
Ques-2 Who is a Brand Ambassador?
Ans. A brand ambassador is a person who is hired by an organization to assist them in achieving the company's specific goals like increasing product awareness and boost sales. Working under a contract, they usually work for a long period. During that time they present the brand in front of the target audience. They have deep knowledge of the company's products and services. To become an ambassador, they don't necessarily have to become an influencer.
Ques-3 How to find Influencers?
Ans. Google Search: Google for the keywords and industry-related terms that will surface experts in those areas. Also, review their work on google.

Social media: All influencers have some kind of social media presence. Their profile serves as a great way to know about them and the kind of service they offer.

Blogs: Blogs are a  great way to find influencers. They have people mentioned at the end of it which you can search for. Themed blogs like business, beauty, fashion, and art will help you better.

Referrals: Use your current professional or personal network to obtain referrals. Working with an influencer in the present will most likely get you connected with other influencers in the same field.
To learn more read other online marketing blogs: