Book Title: The Gods Have Vanished!: An emotional saga of a simple life scarred with cynical urbanism
Author : Naveen Tewari
Genre : Fiction
Originally Published : November 2019
Rating : 3/5
About The Author & Book
This book is recommended to me by the author itself, Naveen Tewari. He is a post-graduate in Management and Journalism, an experienced writer, translator and editor and is passionate about thinking of the various aspects of life and the environment. His experience over different arenas and concerned towards environment is reflected in his debut fiction 'The Gods Have Vanished'. The best part of this book is it's uniqueness i.e. this book is written without any dialogue which seperate it from regular cliche literary fictions.
The story dealt with a tribal boy named Brahmasut. After knowing the news of his mentor, Jennifer, entering a dirty trade was demeaning. He was distressed. He was trying to be calm, but to him, the world appeared as nothing but mean and paranoiac.
Here, everyone was hungry, rushing on an uncompromising material highway and pushing stakes to newer highs. The sky-scraping landmarks and expensive price-tags raised larger-than-life question marks. Was it really a cold-blooded concrete landscape or a brilliantly laid out trading arcade?
Answering, to Brahmasut's satisfaction, was nobody's business. He desperately sought solace, but at what cost?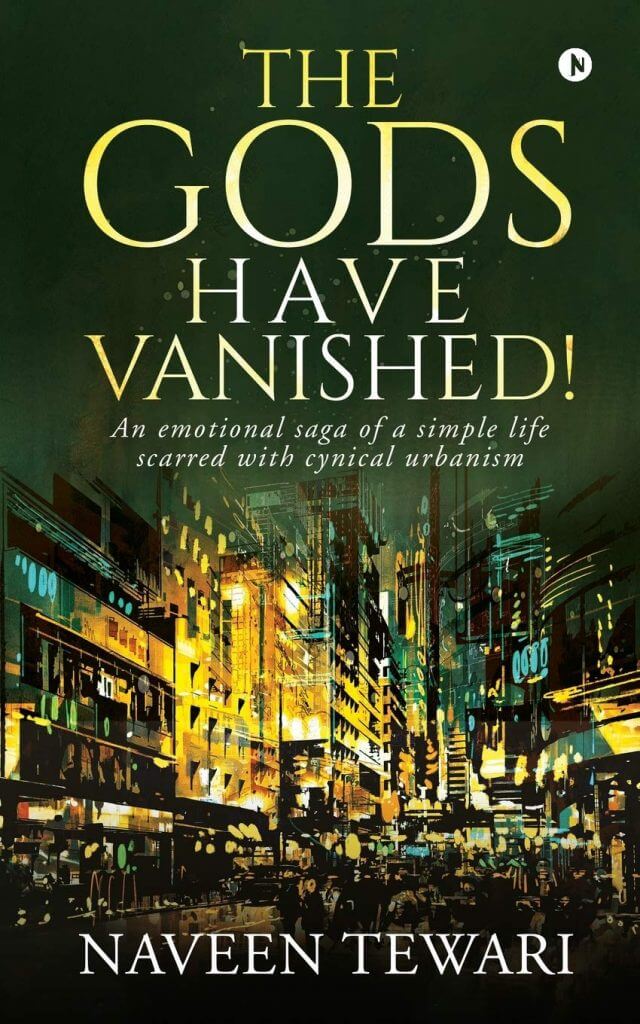 My Honest Book Review
This book deals with the philosophy of urbanisation, materialism and consumerism in a unique and intriguing way. This is the strength of the book but also it became it's weakness as well because sometime it felt like the writer overdid the preaching where story didn't demand for it.
This book got several takeaways for those who love the environment, believe in minimalist living & also follow stoicism. It also blows against topic like capitalism, how the corporate world uses its employees as a puppet. The best thing I found is how beautifully it questions the education system for not teaching the children about the basics of life like 'happiness' instead of imparting knowledge that isn't much helpful in their life.
First, a few starting and ending chapters are very exciting and thrilling to read which grips you through its strong storytelling but middle chapters become too boring along with lack of character development; it became too wearying task going from chapter 8th to 14th as you aren't able to connect with the characters and also there's too much emphasis on detailing (of environment, places, food, etc.) instead of the flow of the story.
I really recommend 'The Gods Have Vanished' to those who are looking for something different from literary fiction as it got a not-so-regular character and a cliche storyline.
After reading As The Gods Have Vanished book review you must be wanting to read other book reviews and do comment on your favorite part of the book:
Read More Book Reviews: