Book title: The Alchemist
Author: Paulo Coelho
Genre: Drama, Fantasy Fiction, Adventure Fiction
Rating: 4.7 out of 5
Originally published: 1988
The Alchemist Book Review
Alchemist is the elementary version of psychology. Where a boy named Santiago, a shepherd going to find his treasure after he had a recurring dream of acquiring it. He dreams about treasure, being in the land of pyramids, and then decides to take up the journey. The plot revolves around the remarkable journey itself. He meets new characters and learns life lessons from them.
This is the first book I read before choosing psychology as my favorite genre. Read full The alchemist Book Review.
The book Alchemist captivates the reader's attention to the end with its artistic representation of life. The author, Paulo Coelho, has shred life lessons in every possible conversation among characters. Throughout the book, he emphasizes the importance of not giving up on our dream-like, "Dreams are the language of god when he speaks in our language, I can interpret what he has said. But if he speaks in a language of the soul, it is only you who can understand."
Further, Paulo Coelho has shown the intricate details of life that we usually miss in other readings. He has correlated the boy's emotions as his heart's sayings. He never used the term mind.
Few instincts from The Alchemist that I really liked are: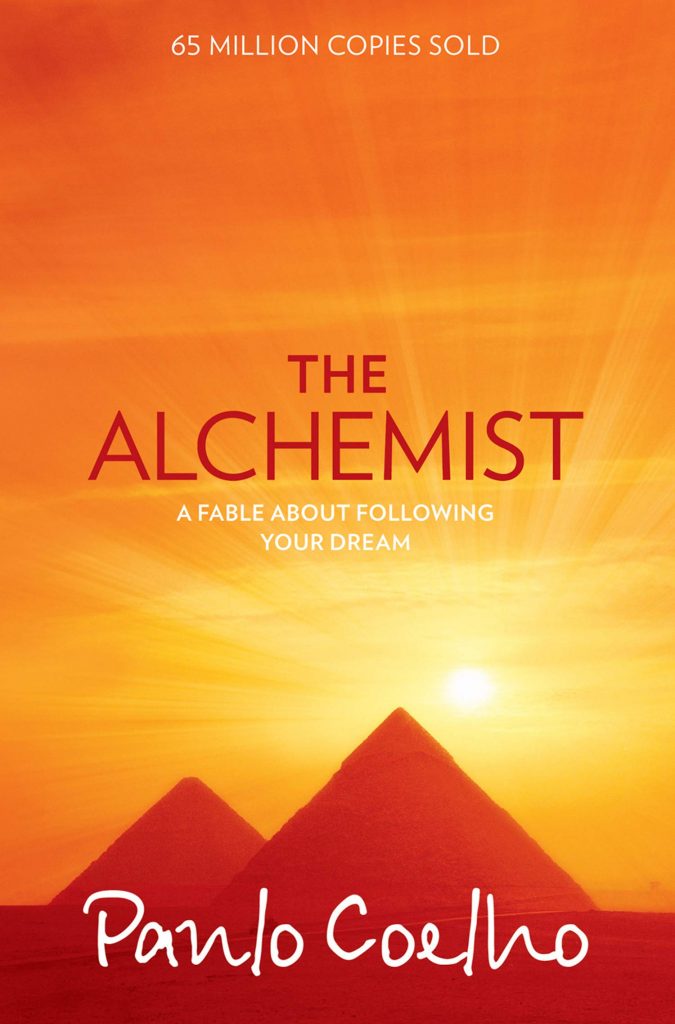 Isn't wine prohibited here? the boy asked
"It's not what enters men's mouths that's evil," It's what comes out of their mouths that is."
Life attracts life.
Your eyes show the strength of your soul.
This book Alchemist is a new view of old thoughts, filled with practical lessons Like " All that time he had to carry his jacket. But when he thought to complain about the burden of its weight, he remembered that, Because he had the jacket, he had withstood the cold of the dawn. We have to be prepared for change he thought, and he was grateful for the jacket's weight and warmth. The jacket had a purpose, and so did the boy."
Before ending The Alchemist Book Review, I would like to say that this book hits you in phases. It can be read in one go but it can't be absorbed in an alike manner. You need to come back to the book to learn those 'life lessons.' One can take away many things from this literary work.
Before ending, mentioning my favorite line, "They trust, and they've forgotten how to rely on their own instincts because I lead them to nourishment."
Alchemist is an overwhelming and enthralling piece of fiction. Strongly recommend buying this one.
After reading The Alchemist Book Review you must be wanting to read other book reviews and Comment Down your Favorite part of the book: