LinkedIn boasts of 675+ million members worldwide, thus building the largest community of professionals on a single platform which makes them one of the most productive social media tools available in the market serving a niche community of professionals.
LinkedIn Marketing provides services and tools for:-
Making connections
Generating leads
Establishing a partnership
Creating better brand awareness,
And a plethora of other services.
How to Grow Your LinkedIn Network
To grow your network over LinkedIn, my word of advice to you would be: Don't treat LinkedIn as a content promoter channel i.e. If you have a YouTube channel, don't directly post the link over LinkedIn, try and make original posts by sharing the video over LinkedIn thus helping LinkedIn generate content using its own tool.
This helps LinkedIn grow and further compete with its competitor and in turn, LinkedIn helps you to grow over its own network. Also, if you want to have maximum engagement with your content and profile, you need to ensure that your profile is public and you are open to connections.
Do treat it as a micro Blogging Platform that can do really well with organic content.
Most important is to grab your audience's attention while they are scrolling and make your content compelling and interesting enough to keep them hooked to your content.
Over LinkedIn you don't always need to have more no. of connections for better engagement, having good engagement with your small connection can also lead to your post going viral over LinkedIn.
Further, you can always copy the URL and promote it outside LinkedIn, thus you get external sources to drive your engagement and LinkedIn gets new users.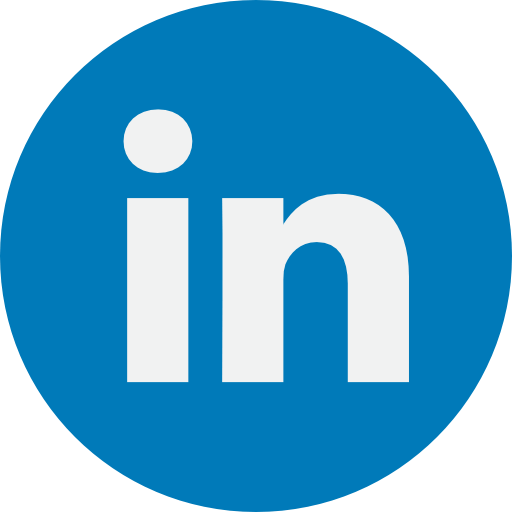 Tips to Score 10/10 Over LinkedIn Marketing
1. The Relatable Story
Talk about the things which are related to most people, something that people would want to read, or talk about.
2. The Lesson Learned
It's not necessary that you only talk about the success stories, you can even talk about your failures too and how you overcome it. This will create an interest among your readers & will make you look genuine.
3. The Thought Provoker
Talk about how you chased your dreams or what you love to do. Believe me, this is what motivates most people and you instantly become their go-to go person, they would love to engage and comment without any media attached too.
4. The Open-ended Question
Share your opinion or give your two cents about any topic or tell your point of view about any topic but make sure you are asking your audience about their opinion. Prompt them to share their views below in the comment section or you can ask them to connect with you.
For example – "What book has helped you grow professionally?"
5. The Personal Moment
LinkedIn is not only about businesses when you actually go personal and share stuff from your personal life, but it also breaks away through all those typical business-related posts and makes you stand out.
6. The Ego Bait
If you don't have many followers for engagement in your posts, you can tag Influencers, marketers, or other eminent personalities related to your field to increase engagement.
7. The Hack
You can share every day "hacks" or "how-to" at a frequent period of intervals to break away from the monotony. It doesn't always have to be yours; you can share someone's else hacks too – Just make sure you have their permission before doing that.
8. The Controversial point of view
Well, you don't have to go into politics or religion just be in the business industry or the topic you are well-read of. Share your thoughts, your point of view, take your stand but make sure you be respectful in your approach.
Be ready for a lot of backlashes as well as hate comments too, but as Bill Cosby famously said: "I don't know the key to success, but the key to failure is trying to please everybody."
9. The Story of Visual & Data
I'll let the data do the talking, Using Data boosts engagements by 40% than a regular post and including images when you publish on LinkedIn is associated with a greater number of LinkedIn shares, likes, comments, and views.
10. The Giveaways
Giveaways have always been useful in increasing sales and generating leads.
Ex: You can share case studies by asking people to comment on their email-ids and in giveaways share coupons, e-books, or other things of value to people who share email-ids, this technique helps in increasing reach and generating leads at the same time.
So follow these LinkedIn marketing Tips to get good Traffic of your profile, page, or account. Read our article on Social Media Hacks for more depth.
"No one is going to buy from you if they don't know who you are. Give them a vision of your business."
EndNote:
These are only suggestions for LinkedIn Marketing. Of course, there will be the occasional outlier, an exception to the rule, or variable we didn't account for. If you happen to find any more tips, we didn't include here make sure to comment and let us know.
FAQ
How to use LinkedIn for business?
To expand your company's reach, one should use LinkedIn wisely and effectively. As beginner all you need to do is create and account for your company and ask your employees to connect through it.
What should I post on LinkedIn?
There are 'n' number of ideas about the content such as: Image featuring statistic of the company, post company's win or events, story of your life-success, failure and mistakes too, talk about inspiration
What is LinkedIn marketing strategy?
The LinkedIn marketing strategy includes various aspects such as expressing your goals, knowing your audience interest, optimising your company page, keeping an eye on your competitors' page.
Tips for LinkedIn marketing?
Few tips for LinkedIn marketing are: Create an effective LinkedIn page, define your audience and goal, grow your page followers, publish engaging content on your company page, highlight your best content.