Book Title: The Rudest Book Ever
Author: Shwetabh Gangwar
Genre: Self-Help
Rating: 4.4/5
Originally Published: 9/12/2019
The Rudest Book Ever Review
Shwetabh Gangwar, a YouTuber, with over 1.35 Million subscribers on his first channel Mensutra and 1.13 Million subscribers on his second and currently active channel Shwetabh Gangwar (channel's name), he has become one of the biggest influencers of India.  
Mr Gangwar Uses his knowledge and experiences to guide his subscribers through their problems and difficulties. He helps his subscriber to analyze their problems and get to the roots of the cause.
Last Year he came out with a book of his own called "The Rudest Book Ever," it instantly became a hit due to his fan following and credibility.
This book reflects the wisdom that the writer holds and is one of its kind.
As the title of the book suggests this book is very rude in terms of the language used in it. But on the other hand, this book does not twist the words and comes straight to the facts from the very beginning. The downside to this book is the language in it, because of the language a younger audience cannot be allowed to read this book.
Why this book?
As I said, this book is one of its kind. Like any other self-help books out there it doesn't tell the reader to follow this perfect routine and adopt that particular habit.
This book makes its reader more independent than he/she was ever before. This book makes you travel through every problem a person can face in this world and side by side guides you on how you can deal with these problems.
Rather than just providing a simple solution it pushes the reader more towards becoming self-sufficient and to have an analytical mindset. This book helps you to work through your problem slowly and helps you to reach the roots of it.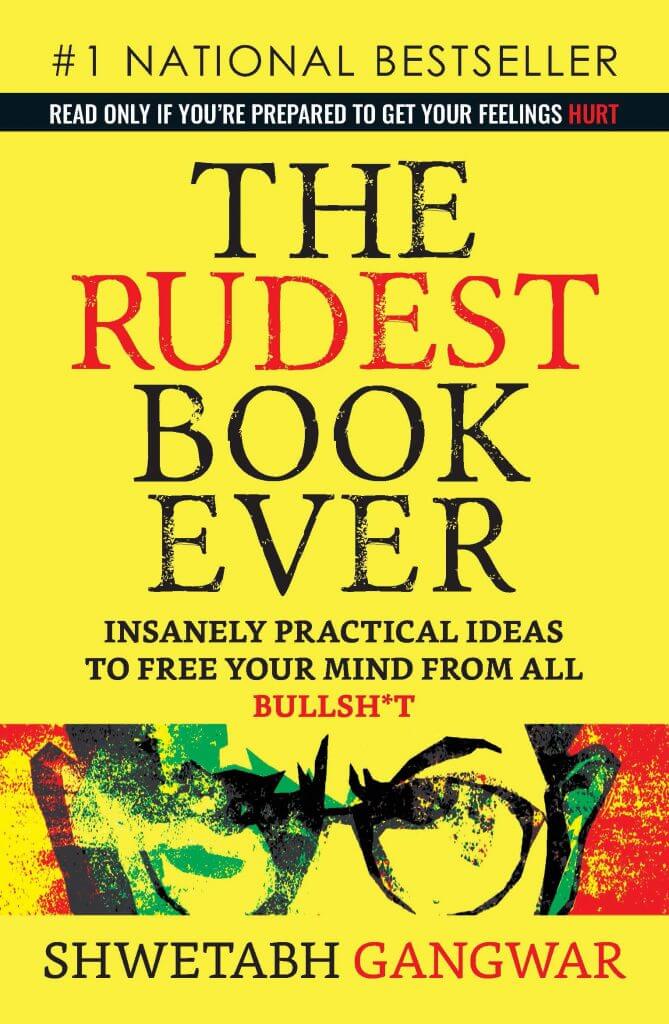 The Takeaway from this Book.
This book tells you not to live for other approvals but self satisfaction. It helps you understand why you should stop being a people pleaser and start taking the control of your life in your hand.
The reader can relate to this book on a deeper level and for sure goes on a heck of journey. By the end of this book you will have a better and much newer understanding of this life. This book is for sure is a great investment.
After reading The Rudest Book Ever you must be wanting to read other book reviews and do comment on your favourite part of the book.